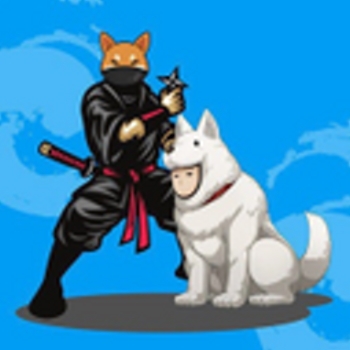 Shintama
---
Ticker :
Launched On : 6 February, 2022
Ethereum: 0x7e794ed35788b698ae60cefc98ee48015c4876da
---
---
Shintama Description
Shintama Token Live price data The live price of Shintama Token today is 0.000000000000000045 USD. $shintama It is down 0,00 from the last trading day! We update our USD to shintama every 10 minutes! Shintama Has a Market Cap of -397 USD and is down 0,00% in the last 24H! What Is Shintama (shintama)? Shintama, a DeFi project launched after the success of Shinja and Saitama in the DeFi space has grand plans to build a bridge between everyday internet users and the Defi world in a safe and simple way. Shintama's cutting edge use case will grow naturally in the DeFi space. It boasts a modern and sleek browser built from the ground up to be compatible with DeFi. The features will include: – Built in EVM compataible wallet which loads when browser is launched – Built in decentralised exchange with connections to all major chains – Built in cross chain NFT staking platform and gallery with rewards – Built in wallet connection A.I Skem detector certificates for safe browsing – Built in smart contract rewards system for exploit discovery – Built in wallet staking with rewards (earn rewards on your dust) – Ad rewards akin to Brave Browser – All features seamlessly working in sync across Laptop, Phone and Tablet browsers – NFT API protocol for developers and artists to tailor a web 3.0 experience for their community Shintama is far from another project for developers to raise funding for their ideas. It is a community driven project where the evolving community will have a big say on the final product. Bringing together two amazing communities for collaboration and the greater good, the Shintama team has given many incentives executing on feedback from the community and running giveaways on a daily basis. Two Titans with the same goal: To see the evolution of finance, sovereignty and currency reside in the power of the people. There is one thing standing in the way of this: communities unwilling to work outside of their siloed walls. Shintama is the solution. What Is Shintama (shintama) contract address?? The contract address for the Shintama is 0x7e794ed35788b698ae60cefc98ee48015c4876da and it can be found on eth network.
---
Shintama Summary
---